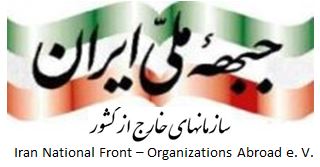 Open Letter to Secretary of State Mike Pompeo
CC President of the United States of America Donald Trump
Mr. Mike Pompeo, the U.S. Secretary of State,
​Changing the historical name of the Persian Gulf, this beautiful body of water, in your speech, flies in the face of the repeated attempts by you and President Trump to support the Iranian people in their struggles against the theocratic tyranny oppressing them. This is surprising considering that both you and President Trump have repeatedly praised and honored the history and culture of the Iranian people.
You use a different name for the Persian Gulf, while all the reputable geographers from Asia, Africa, and Europe have been using the correct name of the Persian Gulf. During the 8-year war with Saddam Hussein, he, too, attempted to change the name of the Persian Gulf. The name Persian Gulf has been the name for that body of water as far back as historians can find references for it. Only recently, a number of dictatorships, over political fights, have been trying to change the true name of the Persian Gulf, at no avail.
We, respectfully, request that you and President Trump, as in the past, continue respecting the history and honor of the Iranian people. To disrespect the Iranian people will only help the fundamentalist regime oppressing them and the corrupt dictatorships in the region.
Iran National Front - Organizations Abroad
May 7, 2020
info@iranazad.info
Executive Committee of the Iran National Front - Organizations Abroad
Kambiz Ghaemmagham, Bahman Mobasheri, Dr. Homayoun Mehmaneche
-------------------------------------------------------------------------------------------------------------
Contact Europe: Dr. Homayoun Mehmaneche, Tel.: 00498974029525, Germany
Contact Europe: Mr. Bahman Mobasheri, Tel.: 0049727292389, Germany
Contact USA: Mr. Kambiz Ghaemmagham, Tel.: 0016264822213, CA, USA
E-mail Address: info@iranazad.info
Internet: www.iranazad.info
Address: Iran National Front – Organizations Abroad (INF-OA); P.O. Box 136, Audubon Station, New York City, N. Y. 10032, USA