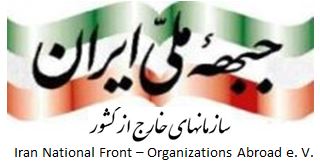 Letter to Dr. Ahmed Shaheed, UN Special Rapporteur on Human Rights in Iran
The Honorable Dr. Ahmed Shaheed
UN Special Rapporteur on Human Rights in Iran,
First and foremost, we would like to express our gratitude to you for your tireless efforts in the compilation and investigation of the gross violations of the human rights of the Iranian people by the government of Iran. We also hope very much that you will be reappointed, so that the voices of the innocent people of Iran will continue to reach the outside world.
The Iran National Front - Organizations Abroad, as the representative of one of the oldest pro-democracy organizations of Iran, considers it its duty to not only struggle to establish a democratic system based on the free and democratic votes of the Iranian people, but also to campaign for human rights and to publicise the sad situation of the grotesque human rights violations in Iran to international organizations and the global public.
In your reports, you have enumerated numerous human rights violations committed by the regime in Iran against dissidents, human rights activists, women, children, journalists, lawyers, prisoners, workers and civil society organizations; for this we are extremely thankful. We would like to request that you add the following two categories to your reports: first, the endangering of people's lives through massive air pollution caused by the state's deliberate distribution of substandard and poisonous petrol; and second, the state's massive use of microwave generating waves to disrupt satellite television programs. Unfortunately, despite thousands of deaths caused by air pollution and the use of cancer-causing microwave interference waves every year, the world has remained silent on these issues. The world's silence has emboldened the regime to continue the use of these dreadful things and reinforced the regime's refusal to allow scientific investigations into this lethal pollution.
The Iran National Front - Organizations Abroad is urgently calling attention to the serious nature of the Iranian government's purposeful destruction of the lives and health of the Iranian people through poisoning the environment, especially in Tehran and other major cities. The tyrannical regime in Iran is putting the lives of the Iranian people in jeopardy and should be pressured to allow neutral international observers to investigate the nature of this growing human catastrophe.
This growing human catastrophe is in contradiction to Article 14 of the UN Conference on Environment and Development, Article 11 of the Additional Protocol to the American Convention on Human Rights, Article 1 of the UN Conference on the Human Environment (Stockholm Declaration), Articles 14 and 15 of the Preamble to the Third International Covenant on the Rights of Solidarity, and Article 24 of the African Charter of Human and Peoples' Rights. We hope that you will also consider these aspects of human rights violations. The Iran National Front - Organizations Abroad, like other pro-democracy and human rights organizations, would be happy to provide you with relevant materials to support your human rights efforts.
With respect,

Executive Committee of the Iran National Front- Organizations Abroad
Kambiz Ghaemmagham, Bahman Mobasheri, Dr. Homayoun Mehmaneche
February 27, 2013
Executive Committee of the Iran National Front - Organizations Abroad:
Kambiz Ghaemmagham, Bahman Mobasheri, Dr. Homayoun Mehmaneche
Contact Europe: Dr. Homayoun Mehmaneche, Tel. 00498974029525, Germany
USA: Mr. Kambiz Ghaemmagham, Tel. 0019092716954, USA
Iran: Mr. Bahman Mobasheri, Tel. 0049727292389, Germany
Internet: www.iranazad.info , E-mail Address: info@iranazad.info
Postal address: Iran National Front – Organizations Abroad (INF-OA); P.O. Box 136, Audubon Station, New York City, N. Y. 10032, USA